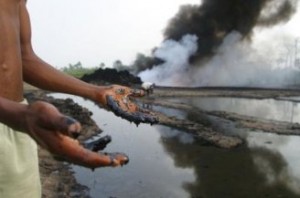 A Nigerian militant faction on Friday claimed it had attacked a Shell-operated oil facility in the Niger Delta, but the Anglo-Dutch firm denied any such incidents in the area.
The Joint Revolutionary Council (JRC) said it blew up the "Shell Creek manifold" in Buguma in Rivers state late on Thursday to mark the beginning of a new operation.
A Shell spokesman and security sources said they had found no evidence of an attack in the region.
The JRC has in the past claimed attacks which oil firms, the military and security contractors have subsequently been unable to confirm.
REUTERS