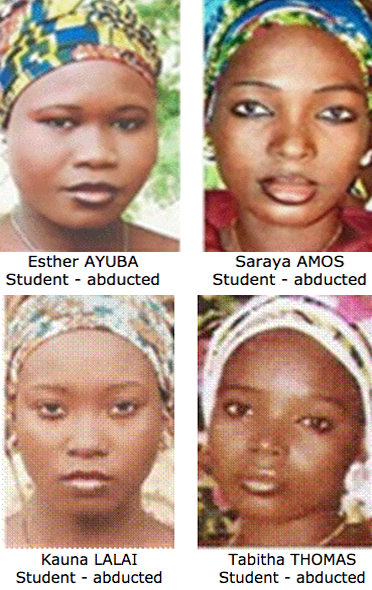 December 15 marks 20th-month (more than 600 days) since the abduction of close to 300 Chibok girls by Boko Haram from their village in North-east of Nigeria.
Stop Demand Foundation, a non-governmental organization that works on global issues of sexual violence and sexual slavery, wants to know if Nigeria President Muhammadu Buhari would have done anything different if one of the girls were to be his daughter, Zahra. The group fears global body like the United Nations, particularly the Nigerian government, may not be pushing hard enough or worse might have given up on rescuing the abducted girls.
In an emotional letter addressed to President Buhari and other world leaders, including President Barack Obama and Prime Minister David Cameron, Stop Demand asks them to redouble their efforts and do what's necessary to free the girls from sexual slavery.
"We understand a Chibok girl escaped from a Sambisa forest camp last month, leaving behind 59 other girls.  These girls are being repeatedly raped, with many pregnant and diseased.  This is devastating, " the foundation pleaded.
"What if one of these girls had been Zahra?  Or another of your daughters, at a similar age? As a father of daughters, imagine the anguish these girls' fathers (and mothers) must be suffering."
Zahra, currently studying medical microbiology at the University of Surrey in England, is one of President Buhari's many daughters and whose social influence among Nigerian youth as risen significantly over the past 12 months.
Stop Demand, however, praised the president and the Nigerian military over recent successes, including reclaiming  some villages and towns that were once controlled by Boko Haram and rescuing dozens of women and children.
"We plead with you to work through the obstacles, political agendas, logistical difficulties and anything else standing in the way of a resolution to set these girls free."
The New Zealand based organization also called the President to seek for practical international engagement that may include direct assistant from special security agencies in finding and rescuing the remaining missing Chibok girls.