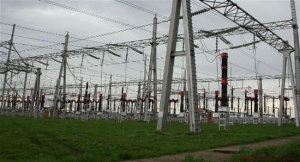 Nigeria's National Council on Privatization approved a proposal to sell 11 state-owned electricity distribution companies created out of the Power Holding Co. of Nigeria.
Under the plan, a controlling stake in each company will be sold to an operator capable of reducing losses, the government's Bureau of Public Enterprises in Abuja said in an e-mailed statement today. Minority stakes will be sold to interested state governments, according to the statement.
"This level of losses is unsustainable" and will continue to make the industry unviable if not curbed, the bureau said.
Nigeria, Africa's most populous country and the continent's top oil producer, is generating less than a 10th of South Africa's output. The country suffers frequent power shortages, the result of insufficient investment in new plants from the late 1970s through the late 1990s.
The government failed to meet a December target to boost generation to 6,000 megawatts. On June 21, President Goodluck Jonathan appointed a team to look into implementing the "rapid improvement of power generation, transmission and distribution."
Nigeria's electricity-generation capacity is expected to rise to 6,939 megawatts by April and 14,019 megawatts by December 2013, the presidency said on Aug. 10, without specifying the current output.
Jonathan will present a "road map" on the reorganization of Nigeria's power industry from government control to private businesses on Aug. 26, according to the statement. The event will provide companies with "fresh investment opportunities," the government said without elaborating.
This report was written by Paul Okolo for Bloomberg.
————————————-
Get your news stories and articles published on the best platform.  Email:  [email protected] |  [email protected]