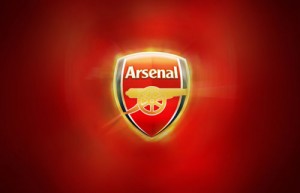 Nigerian billionaire is planning to enter the race to buy a 16% stake in Arsenal, according to a report today.
According to The Sunday Times, Aliko Dangote – who is one of Africa's richest men – has registered his interest in the shareholding that is being sold by the club's fourth-largest investor, Lady Nina Bracewell-Smith.
Other contenders include the two biggest current investors, the American sports entrepreneur Stan Kroenke and the Russian oligarch Alisher Usmanov, who would have to launch a full takeover bid if they secured the extra 16% stake.
Dangote, a Nigerian industrialist, has stood for president of the Nigerian football association and is believed to have donated to the Nigerian national team.
Dangote founded a manufacturing empire, the Dangote Group, and was formerly the head of the Nigerian stock exchange. The finance house Blackstone is thought to have placed him on the short list to buy the Arsenal stake.
Lady Bracewell-Smith is said to be seeking £160m for her shares after putting them on sale earlier this year.
Guardian.uk