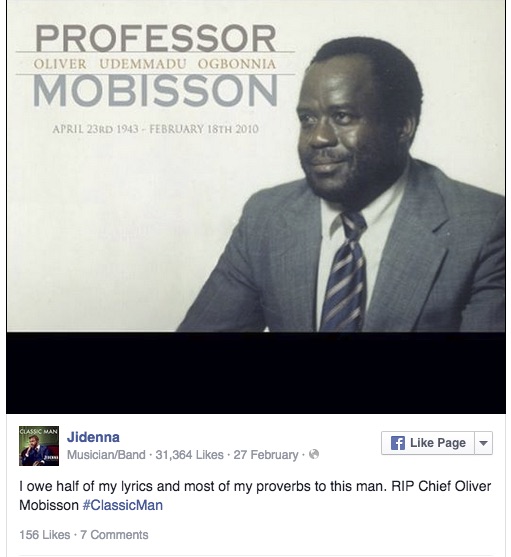 New Hip-Hop and R&B artist, Jidenna (Jidenna Theodore Mobisso), is facing backlash from Nigerians on social media following comments about his experience when he visited Nigeria to bury his father.  In an interview with VLAD TV, Jidenna who identified himself as Igbo-American said, "I had to bring a lot of AK-47s. I had to employed military commandos just to bury my father."
Many Nigerians were outraged and quickly pounced on the Classic Man for his "inflammatory comment."
Jidenna in his manifesto of a classic man says, "The pride he takes in his appearance is rooted in the pride he takes in his self and his livelihood… He avoids making excuses and accepts both praise and criticism with the same cool. He doesn't like to complain unless it's funny or interesting."
It's clear that Nigerians - even though they can be quick to criticize the living conditions and governance in their country -  don't find Jidenna's story funny.
Jidenna is a successful version of 2nd Niger Bridge.What is "Igbo-American"? Like they have Sicilian-Americans instead of Italian-Americans?

— JJ. Omojuwa (@Omojuwa) July 11, 2015
WatchVLADTV interview with Jidenna below.