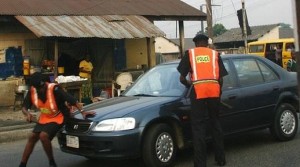 The Federal Government has set aside N79 billion to implement the recommendations of  the White Paper on Police Reform.
The Deputy Inspector General of Police (DIG), Operations, Mr John Ahmadu, made the disclosure in Ilorin on Tuesday while addressing officers and men of the Kwara Police Command at its headquarters in Ilorin.
Ahmadu said the fund which would be sourced by all stakeholders, would be used to equip the police as well as to provide necessary logistics.
He did not, however, name the stakeholders.
The DIG noted that the Federal Government was committed to making the reform a reality to ensure the security of lives and property in Nigeria.
According to him, the police authority has commenced the training and retraining of its men and officers on the Electoral Act ahead of the 2011 general elections.
Ahmadu stressed the need for change of attitude to give the police a positive image.
He explained that the force had provided N2 billion as loan to improve the lots of the police, and advised them to use legitimate means to improve their welfare.
Ahmadu appealed to politicians to cooperate with the force to make 2011 elections violence-free by educating their followers and supporters to obey the rules of the game.
He said that any police officers caught conniving with politicians to undermine the electoral act would be dealt with.
Earlier, the state's Commissioner of Police, Alhaji Muhtari Ibrahim, said that the command had trained some of its officers preparatory to the general elections.
He stated that 90 per cent of policemen in the command were now computer-literate, adding that the training was on-going.
Ibrahim disclosed that the command recovered N10.2 million during the first quarter of this year as stolen fund and 13 vehicles as stolen property, while 25 armed robbery were arrested.