Nigerians on various social media are reacting to a new revelation that the newly elected Senate President, Bukola Saraki, remains and still enjoys privileges of being a British citizen while occupying the third most powerful public position in Nigeria.
An online media published what appears to be a copy of Senator Saraki's British passport - Nigerians Abroad Live (NAL) is yet to verify the authenticity of the passport and yet to receive any comment from the office of the Senate President on this allegation.
Should Nigeria's third highest ranking public official pledges allegiance to a foreign government?
According to Section 66 of Nigerian Constitution: "No person shall be qualified for election to the Senate or the House of Representatives if: he has voluntarily acquired the citizenship of a country other than Nigeria or, except in such cases as may be prescribed by the National Assembly, has made a declaration of allegiance to such a country."
Senator Saraki who defied his party's political arrangement to work with lawmakers from the opposition party, to become the Senate President, is well know for his political efficacy likewise his involvement in highly publicized scandals. In May, just before the inauguration of the Muhammadu Buhuari's administration, a Federal High Court in Abuja clear Saraki of any wrongdoing in a $11 billion bank loan scam being investigated by the Nigerian Police since 2012.
In August  2013, Nigeria's anti-corruption, Economic and Financial Crimes Commission, detained and interrogate Saraki over fraudulent transactions that saw the bankruptcy of Societe Generale Bank Nigeria Ltd, where he once served as a Director - under the leadership of his late father, Olusola Saraki.  The EFCC launched investigation into activities of the bank in 2008, but couldn't prosecute Bukola Saraki because he enjoyed immunity as a governor. The Central Bank of Nigeria, however, revoked the bank's licence in 2006 as it failed to re-capitalisation deadline. Many Nigerians, including small businesses, lost their savings.
Meanwhile, the Rivers State Chapter of the All Progressives Congress has encourage President Buhari to investigate and recover the money looted by politicians and bureaucrats during the Goodluck Jonathan's administration. 
"We received with great joy news of the resolution by President Buhari to go after those who stole Nigeria blind and virtually grounded the country's economy. For six years we shouted ourselves hoarse that Jonathan's administration was the most corrupt in the history of this nation and sadly nobody believed us but the recent revelations have proved us right. If not by the grace of God and the resolve of Nigerians to vote out that visionless government, the ship of our nation would have been grounded by now," Rivers APC Chairman, Dr. Davis Ibiamu Ikanya, said.
Political watchdog groups want the president to go beyond talking about these problems and prosecute individuals that are responsible for looting public treasury to serve as warning for public office holders.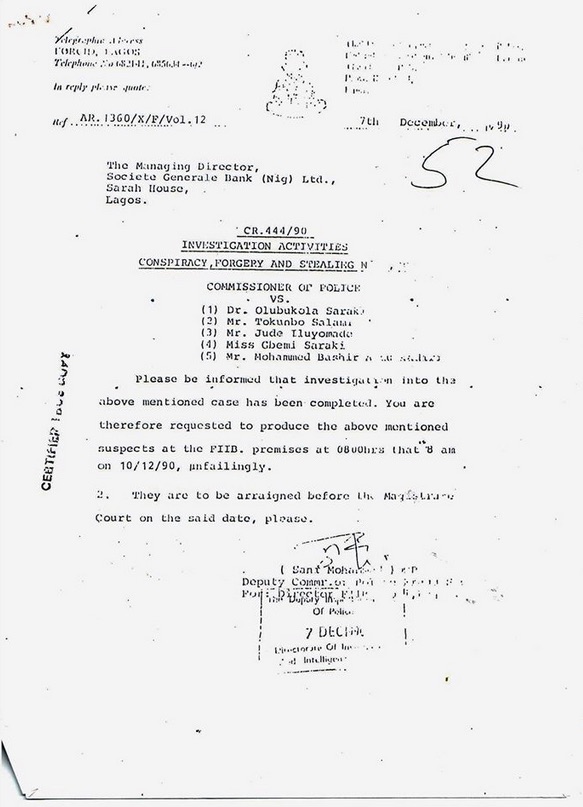 Source: Sahara Reporters