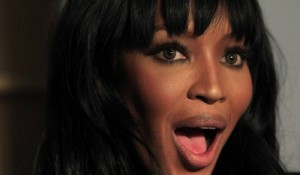 THE HAGUE, Netherlands — Prosecutors trying former Liberian president Charles Taylor for war crimes at a U.N.-backed court have asked judges to subpoena supermodel Naomi Campbell as a witness.
Prosecutors have filed a motion saying they want Campbell to testify about uncut diamonds Taylor allegedly gave to her in South Africa in 1997.
In a motion filed Thursday, they say Campbell told prosecutors through her lawyer that she was "concerned for her safety" and "did not want to involve herself in the case."
Prosecutors allege that Taylor provided arms and ammunition to brutal rebels during Sierra Leone's civil war in exchange for diamonds. He denies the allegations.
The prosecution also wants actress Mia Farrow to testify about the alleged gift. Farrow says Campbell told her about the gift.