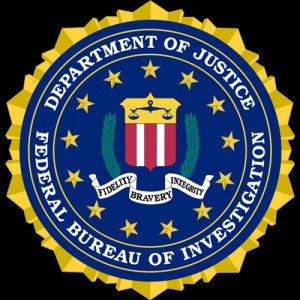 A US federal judge sentenced a Texas couple Friday for forcing a widowed Nigerian mother of six to serve in domestic servitude, holding her as a slave for over eight years.
Prosecutors said the victim was recruited in Nigeria and lured to the United States with promises she would receive a salary and child support. In the end, she only received about 300 dollars for her years of work.
Upon the woman's arrival in the United States, Emmanuel and Ngozi Nnaji allegedly confiscated her passport, isolated her in their home and forced her to work long hours with virtually no pay.
Court documents also showed that Emmanuel Nnaji, 50, sexually assaulted the victim and that the couple refused to grant her request to return to Nigeria. A Catholic priest eventually rescued her from the ordeal.
During her years of servitude, the woman is said to have cared for the Nnaji's children day and night, and cooked and cleaned without a single day off.
She was also prohibited from leaving the home without supervision, speaking with her children on the phone unsupervised and from making friends or speaking with the Nnaji's friends.
US District Court Judge John McBryde sentenced Emmanuel Nnaji, a naturalized US citizen, to 20 years in prison. His 40-year-old wife, a Nigerian citizen, was sentenced to nine years behind bars. The couple was also ordered to pay 305,957.60 dollars in restitution.
The seven-count indictment handed down against them in February included charges the couple committed and sought to commit forced labor, harbored and sought to harbor a foreigner for financial gain, placed the victim in servitude and made false statements to an FBI agent.
"The involuntary servitude and mistreatment that this victim endured is intolerable in a nation founded on freedom and individual rights," Assistant Attorney General Thomas Perez said in a statement, as he condemned this example of exploiting "vulnerable victims" for "modern day slavery."
FBI Special Agent in Charge Robert Casey Jr said "the sentencing in this case sends a strong message to those who are engaged in this heinous form of modern day slavery that this practice will not be tolerated in our community."
SOURCE: AFP