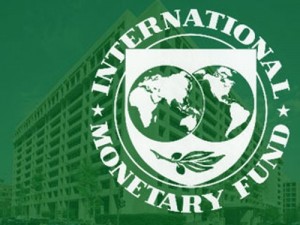 The International Monetary Fund (IMF) said in Abuja on Monday that the Fiscal Responsibility Act in Nigeria was working and doing fine in accordance with international standards.
Mark Horton, who led a delegation of IMF officials to Nigeria, said they were in the country to study its economy and fiscal responsibility.
Horton told reporters after visiting the Chairman of Nigeria's Fiscal Responsibility Commission Aliyu Yelwa, that they were undertaking the study toward establishing a Sovereign Wealth Fund.
He added that their interest was also in studying the Federal Allocation Account (FAC) as it related to the countries three tiers of government.
"We are, however, encouraged with the operations of the FRC and mostly delighted that developmental progress is being made in the country," the IMF official told reporters.
"We are also very happy that the Fiscal Responsibility Act in Nigeria is working in line with international standards," he said.
"However, some of the operational aspects of the FRC need to be strengthened while stronger enforcement provision should be made for it to enable it to function maximally," Horton added.
According to him, the Sovereign Wealth Fund when established would provide insurance when oil prices go down as funds could be drawn from it to prevent possible debt crisis.
Horton added that the fund would bring about improved management of public finance as it will allow spending to proceed more smoothly such that it will not fluctuate with oil prices.
He said the advantage of having such fund in place was to guarantee the continuation of government projects in an event of a decline in oil price.
Earlier, Yelwa said alternative ways of managing Nigeria's Excess (extra-budgetary) Crude Account was being proposed to ensure better distribution and investment of the fund.
He told the delegation that the commission was responsible for explaining the country's oil price rule and fiscal outlook.
He said the commission was also working on enthroning a fiscal responsibility that would ensure transparency and accountability in public expenditure management in the country.
He added that the country's economy prior to 2004 was characterized by a high degree macroeconomic volatility driven by over dependence on oil export earnings, weak fiscal discipline and oil earning fluctuations directly into the domestic economy.
"To address the situation, the government had separated public expenditure from oil revenue earning by introducing an oil price- based fiscal rule," he added.
XINHUA