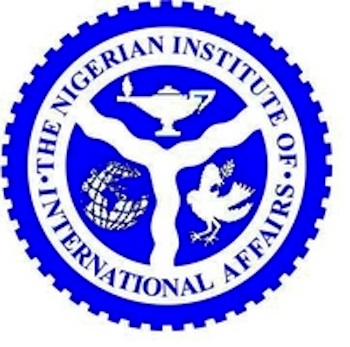 The Nigerian Institute of International Affairs (NIIA), an independent agency established to aid the facilitation and formulation of Nigeria's foreign policy has made public,  job vacancy for the position of  its organization's Director-General.
The intellectual base organization calls for application from qualified Nigerians across the globe. Interested candidates must apply on or before Monday, February 17th, 2011.
———————
MINISTRY  OF  FOREIGN  AFFAIRS
Office of the Permanent Secretary
MAPUTO STREET, WUSE ZONE 3
ABUJA
ADVERTISEMENT FOR POST OF DIRECTOR-GENERAL, NIGERIAN INSTITUTE OF INTERNATIONAL AFFAIRS (NIIA) VICTORIA ISLAND, LAGOS, NIGERIA
Applications are invited from suitably qualified candidates for the post of Director-General of the Nigerian Institute of International Affairs, Lagos.
2.    In line with its enabling Act of 1971 (CAP.311), the Institute is charged, amongst others, with the following key mandates:
I. To encourage and facilitate the understanding of international affairs and of circumstances, conditions and attitudes of foreign countries and their peoples;
II. To provide and maintain means of information upon international questions and promote the study and investigation of such questions by means of conferences, lectures and discussions, and by the preparation and publication of books, reports or otherwise as may seem desirable so as to development, a body of informed opinions on world affairs; and
III. To establish contacts with other organizations with similar objectives.
3. promoting the scientific study of international politics, economics and jurisprudence with a view to:
(a) providing relevant information to the Government of the Federation and members of the public on matters concerning international relations;
(b) providing facilities for the training of Nigerian diplomats and personnel of other countries;
(c) promoting and encouraging the study of and research into all aspects of international affairs;
(d) Arranging international seminars and conferences on any matter relating to its objectives; and
(e) carrying out such other activities as may be necessary for the attainment of the objectives of the Institute.
4. In line with the Act establishing the NIIA, applicants for the post of Director-General, must possess the following minimum qualifications:
(i) hold a Professorial Chair in international relations or other related areas of the Social Sciences with a minimum of 15 years post-professional qualification and experience in international relations or related areas;
(ii) show demonstrable track record in similar position(s) within or outside Nigeria, complete with evidence of ability to lead a high profile team of world-class academics in international studies and related areas;
(iii) be a competent administrator with matured disposition and exposure, easily able to contribute positively to charting the country's international relations direction in the emerging world-order.
(iv) In addition, applicants must also be computer literate.
5. All applications accompanied with Curricular Vitae/resumes and photocopies of necessary credentials should reach the Office of the Permanent Secretary, Ministry of Foreign Affairs, on or before Monday, 17th February, 2011.
6. Further information on the NIIA is available at the Institute's Website: www.niianet.org
Signed:
Amb. (Dr.) Martin I. Uhomoibhi
(Permanent Secretary)
——————————————————————————————————————————————-

——————————————————————————————————————————————-