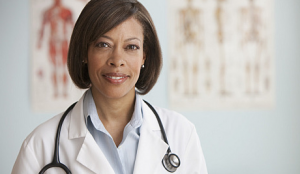 By Aastha Dogra
Healthcare
The health care sector is in great need of people currently and according to job market analysts, the demand for personnel in this sector will continue to increase in the coming years. You can consider becoming a Physician assistant or a physical therapist or a nurse. The average salary for all of these professions lies between $60000 to $ 70000 a year. To become a physician assistant, you need to have a bachelor's degree along with a two year training program especially designed for physician assistants. To become a physical therapist you require a master degree level program on physical therapy and you need to obtain a license by passing an exam. To become a nurse, you need to have completed a three year nursing diploma or a four year bachelor degree in nursing (Bachelor of Science in Nursing), followed by passing the nursing exam. Besides the educational qualifications, a person should possess people skills and should be compassionate to succeed and make a career in these hospital jobs.

Information Technology
IT jobs such as software developers, software testers, technical writers, etc. definitely qualify for high salary careers 2011. Despite the recession, there has been a continued surge in the demand for IT people. On an average, an IT professional with a few years of experience can look forward to make approximately $90000 in a year. To become a software engineer, you need a bachelor's degree in computer science. To become a network system analyst, you either need a bachelor's degree in computer science or a liberal arts degree. In some cases, a two year associate degree is all you need to enter this profession, which is today counted among the top careers in 2011.
Business and Finance
There is a lot of scope of growth in this sector in terms of employment. Recession has fueled the demand for accountants and auditors, who manage a company's accounts and yearly income statements. Financial analysts and financial planners who advice a business on taking the right decisions so that profits can be made, are in great demand too. Experienced financial planners can expect to make around $ 100000 per year in the coming months. Other business jobs such as sales manager, human resources manager, market research professionals are not only considered best careers for 2011, but they are also predicted to be hot careers for the next 10 years.
Education
Teaching jobs, whether in school or in college will be one of the best careers for 2011. After all, recession or no recession, there will always be a demand for quality teachers. To become a teacher, you will require a four year bachelor's degree in elementary/secondary education. A bachelor's degree has to be followed by a one year certificate course in teacher's training. To become a teacher you will need to obtain a license to teach, from the state education department. If you plan on becoming a professor, you need to have completed your PHD. Teaching jobs, in comparison to other jobs, have lesser work timings. The salaries are competitive while the stress levels are less, as a teacher gets a number of holidays throughout the year. All these pluses make jobs in the education sector one of the best careers 2011.
Media/Communication
With the tremendous increase in traffic on the Internet, there will be a great demand for people such as content writers, bloggers and those who maintain websites. Advertising professionals, video game designers, actors, editors, graphic designers and other media jobs are today among the top careers in America. So, you can consider making a career in media by entering any of these professions.
This was in short about the best careers 2011. Jobs in any of these sectors will provide you with the right kind of security and salary in the coming future. See where your interest lies and then acquire the qualifications and experience required to enter the field of your choice. Best of luck!
Aastha Dogra writes for Buzzle.com
—————————————————————————————————————————————————-

—————————————————————————————————————————————————-