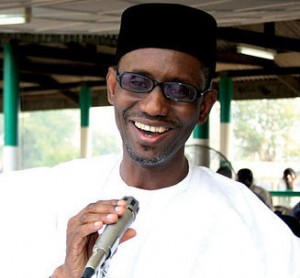 Nigeria's state broadcaster says the government has dropped criminal charges against the former anti-corruption czar.
NTA said the charges against former Economic and Financial Crimes Commission leader Nuhu Ribadu were dropped Wednesday.
Ribadu was fired in 2007 after four years of investigating top ruling-party politicians. The dismissal was widely interpreted by Nigerians as punishment for overstepping bounds that have traditionally protected the country's ruling elite.
Ribadu survived a drive-by shooting in 2008 and fled the country. He had been accused of not disclosing his own financial assets while in office.
Nigeria's government, fueled by oil revenues, is considered by analysts to be one of the world's most corrupt.
ASSOCIATES PRESS